Today's review is on the S1 Lifer helmet, by far one of the best (and most expensive) skateboarding helmets I've used. But it's certainly not perfect. Learn more about it below.
Specs
Sizes

X-Small – 20.5inches
Small – 21inches
Medium – 21.5inches
Large – 22inches

X-Large – 22.5inches
XX-Large – 23inches
XXX-Large – 23.5inches

Certifications – CPSC, ASTM F1492, CE, EN 1078
Colors – Many
Accessories – Comes with two liners, a size up and a size down.
Weight – 400-410grams
S1 Lifer skateboarding, rollerblading, longboarding Helmet review
Summary
The S1 Lifer is a great helmet. It looks good, fits nicely, and has a low profile. I was able to pick a helmet in a color I liked – which was cool, I like the colorway a lot.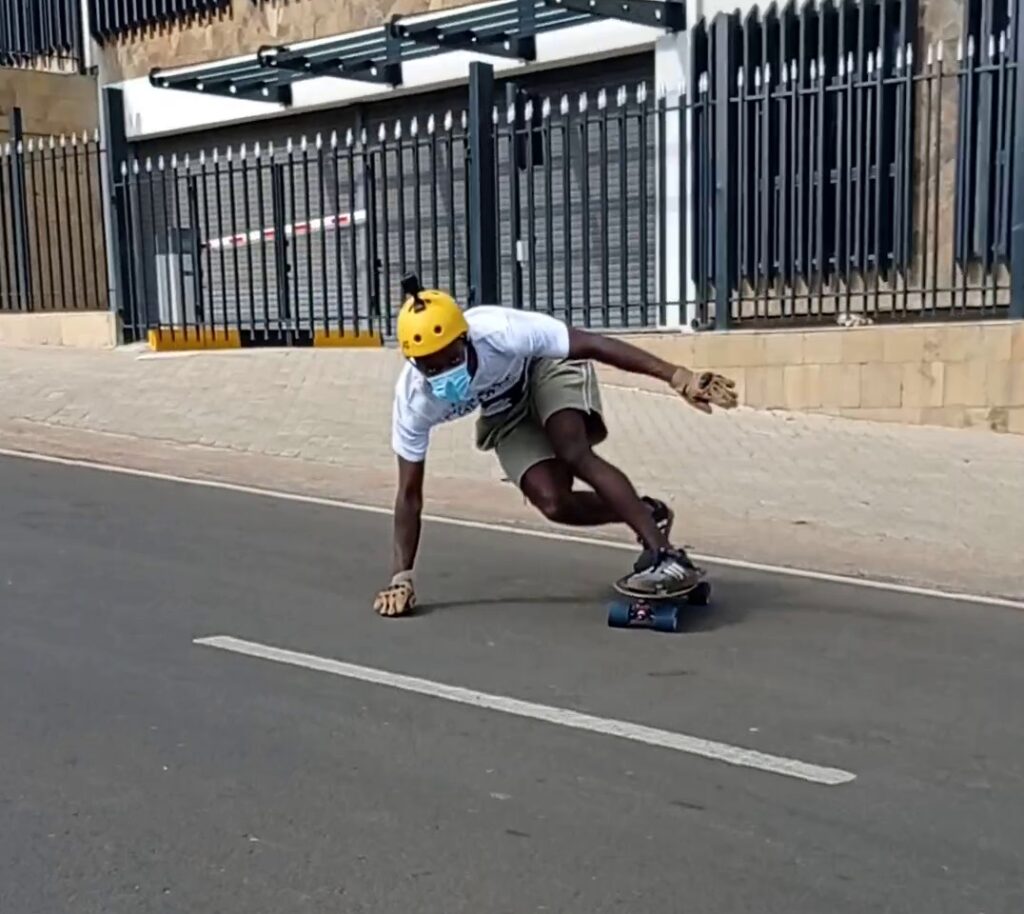 The helmet doesn't feel too bulky on my head and because it is low-profile, I don't feel self-conscious when I have to wear it around other people (around non-skaters).
One thing I don't like about it is the pads. They wear out in a few months (through heavy use) and don't absorb sweat all that well. More on this below.
The S1 Lifer WILL protect you
The S1 Lifer has all the relevant safety certifications. It has the ASTM, CE certifications for skateboarding, rollerblading, and cycling respectfully in the US. And the CE, EN 1078 EU certifications. Finally, it also has the relevant certifications for use in Australia and New Zealand.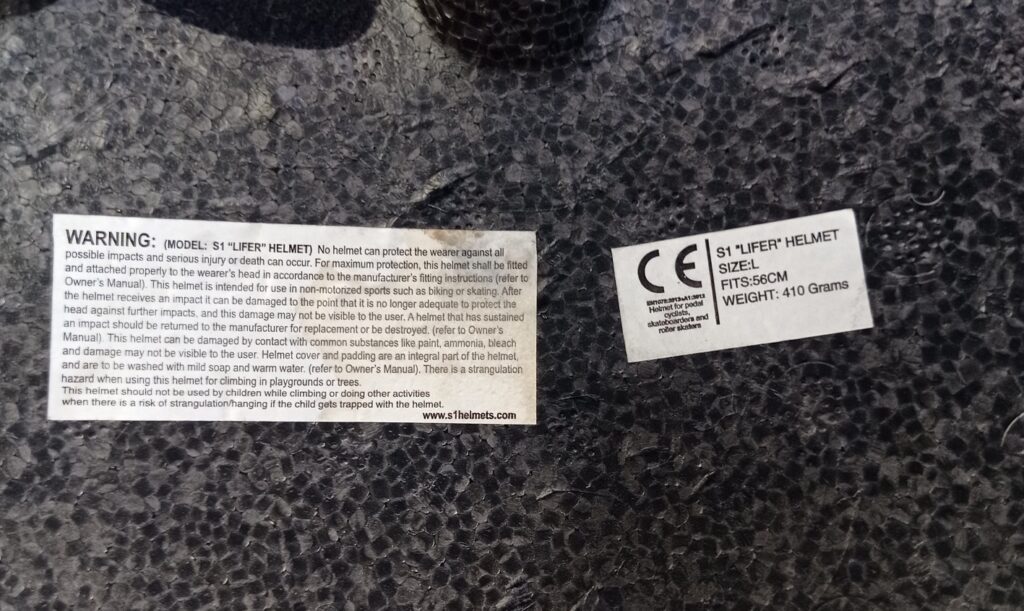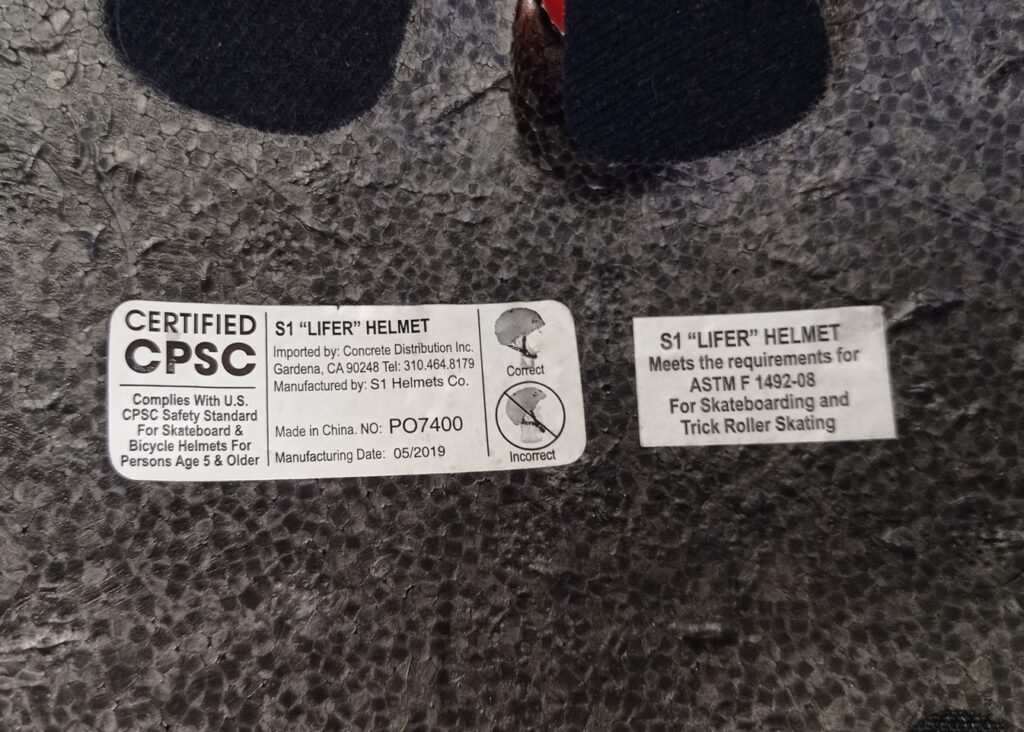 In summary, when you do fall and smack your head on the pavement, the Lifer will protect you from brain damage.
The Lifer is quite comfortable
The pads that comes with the Lifer are big, soft, and squishy. They do a good job of conforming to the shape of your head when you wear the helmet, giving you a nice secure feel. Because they are soft, they also feel quite comfortable.
The S1 Lifer fits well
Because you have so many different size options, you're able to get a helmet that fits perfectly for your head size. No more "in-between" sizes issues, or not being able to get a helmet that fits for your really big head (those XXX-Large options are great).
Because they come with padding for a size up and down, you can mess around with the pads to get them to fit just right. I use a thicker pad in the back and a thinner one in the front.
Finally, having extra pads means you change how the helmet fits quite easily. My head size changes each time I have a haircut (or switch hairstyles) so I find this to be a very useful functionality.
It has good ventilation
I've skated my helmet for hours in super hot weather (25*C+) for hours and I didn't feel my head get too warm. It was moderately cool.
The S1 Lifer is low profile
It sits quite low on the head and doesn't look bulky or too large. Other helmets are large and bulky, and make you look like a bobblehead figurine. As someone who does feel self-conscious about looking like a bobble-head, I try to avoid those helmets altogether.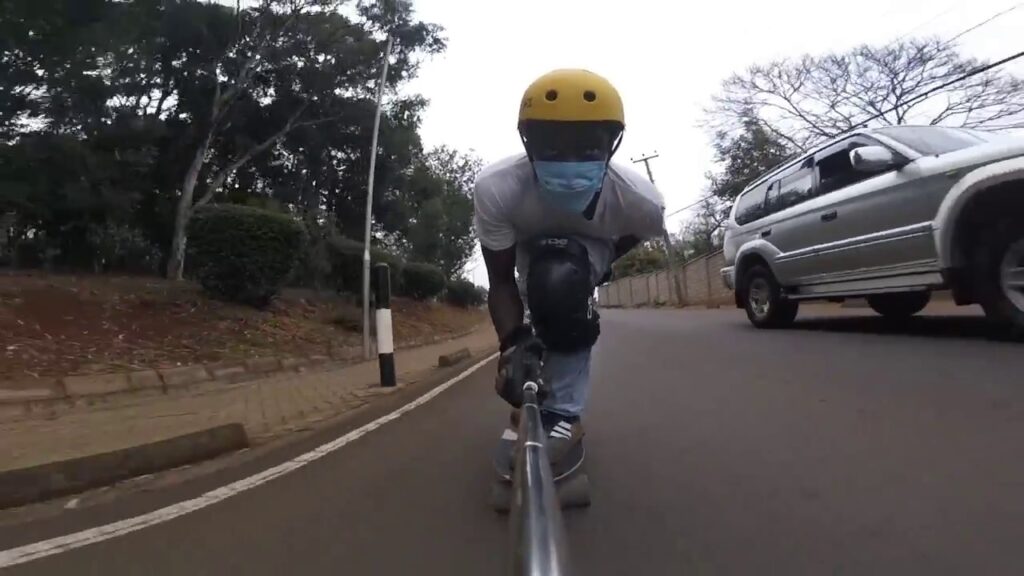 I enjoy wearing my S1 and don't worry about looking funny to other people.
The pads feel great but …
After 6months of use, the pads start to wear out. The layer of the fabric facing your head, starts to wrinkle and comes off the padding. 
This is normal though and will happen to most pads on most helmets. After some significant amount of use, you can expect them to deteriorate. I want to say that 6months is fairly soon, but I can't accurately remember how long it took the pads on my Triple 8 helmets to wear out … so I'll reserve that for now.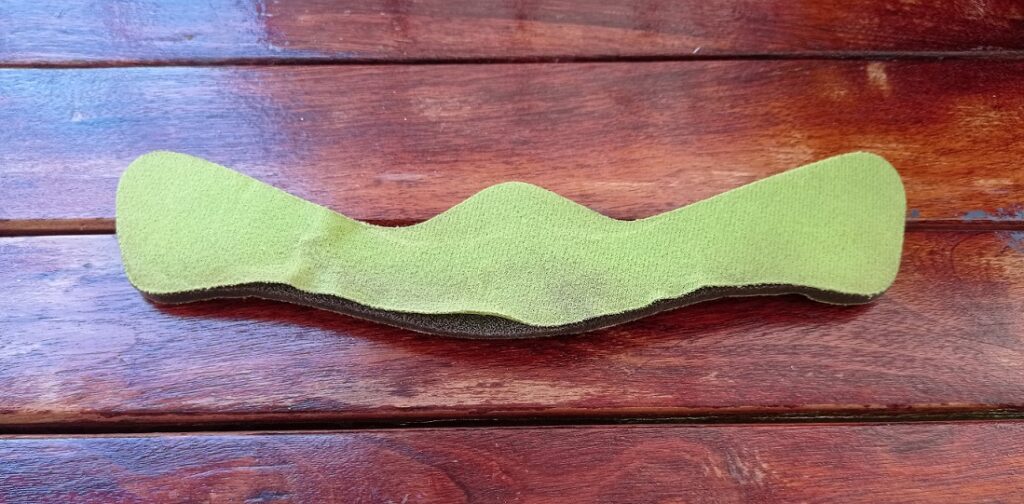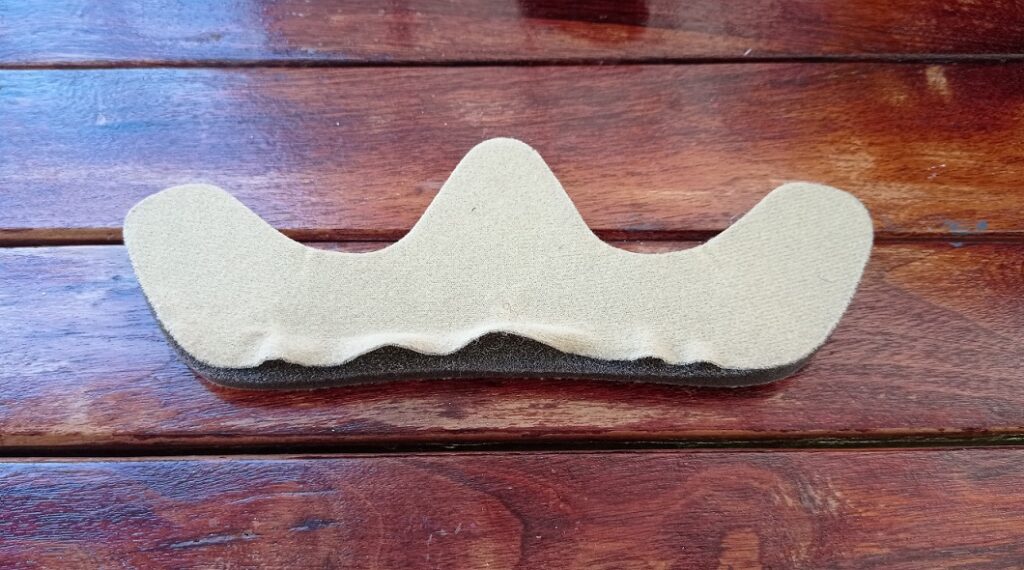 You can just flip the pads over, and use the less worn side. So problem solved for another 6months I guess.
However, the biggest issue with the pads is how they absorb sweat.
The pads don't absorb sweat super well
The pads don't absorb sweat very well. The black pads in particular don't absorb sweat at all. 
The other pads did a good job of it, but as they wore down, they stopped absorbing sweat well.
*I got the large helmet and it came with Medium, Large, and X-Large sizing liners. They were light brown, black, and light green respectively.
And this was an issue. Sweat kept dripping on my face and I had to wipe it away with my tshirt time and again. It was annoying. It sometimes got in my eyes and stung a little bit.
I have ultimately gotten used to it, but it is the biggest drawback of this helmet. It wasn't an issue with the padding from other brands helmets, but it was with this. And for how much you pay – about $60, it shouldn't be an issue.
Being able to pick different colors is awesome
S1 has the broadest selection of colorways on their helmets. And not just colors, graphics too!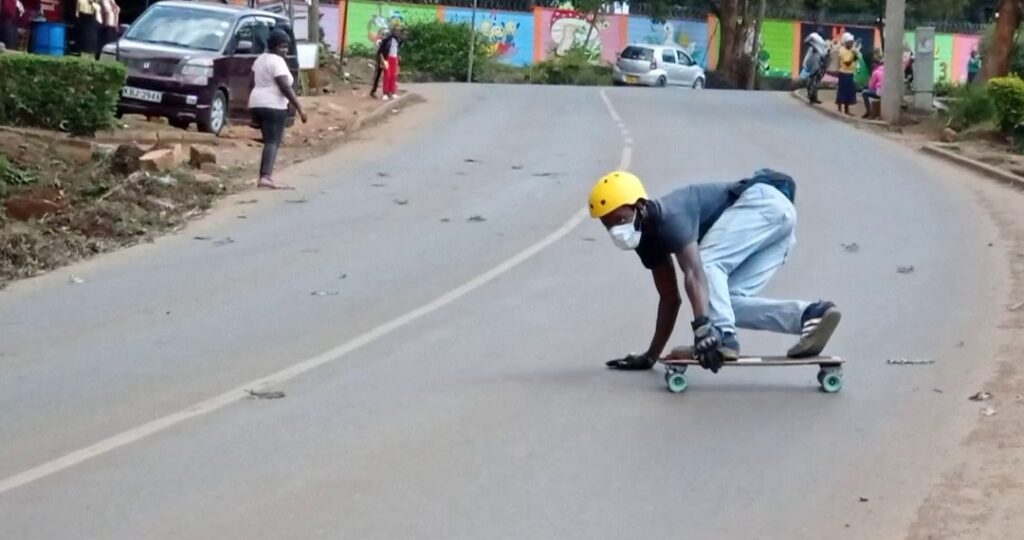 I think it's great that I can pick a color (or graphic) that I like. I can enjoy and be proud of wearing what I like.
I recommend you don't go with a white helmet btw. They pick up fingerprints and get dirty quite easily. 
Is it worth the price?
Despite the sweat issue with the liners, I do think they are worth the price. I have enjoyed the experience of owning my S1 helmet, more so than the experience I had with other brands. I'd be happy to buy another again.
Check out my guide to the best helmets for skateboarding.
Where to buy the S1 Lifer Helmet?
You can pick up an S1 Lifer here on Amazon.com. 
Is the S-one Lifer good for kids?
S1 does have a smaller version called the mini-lifer which fits perfect for children. It comes in a smaller shell size, with 4 different sizes available. Find out more about it here on Amazon.com.
What do you think? Is the S1 Lifer right for you?
The S1 is by far the best half-shell helmet I've used. And yes, despite the liner issue with sweat. I will be buying more in the future.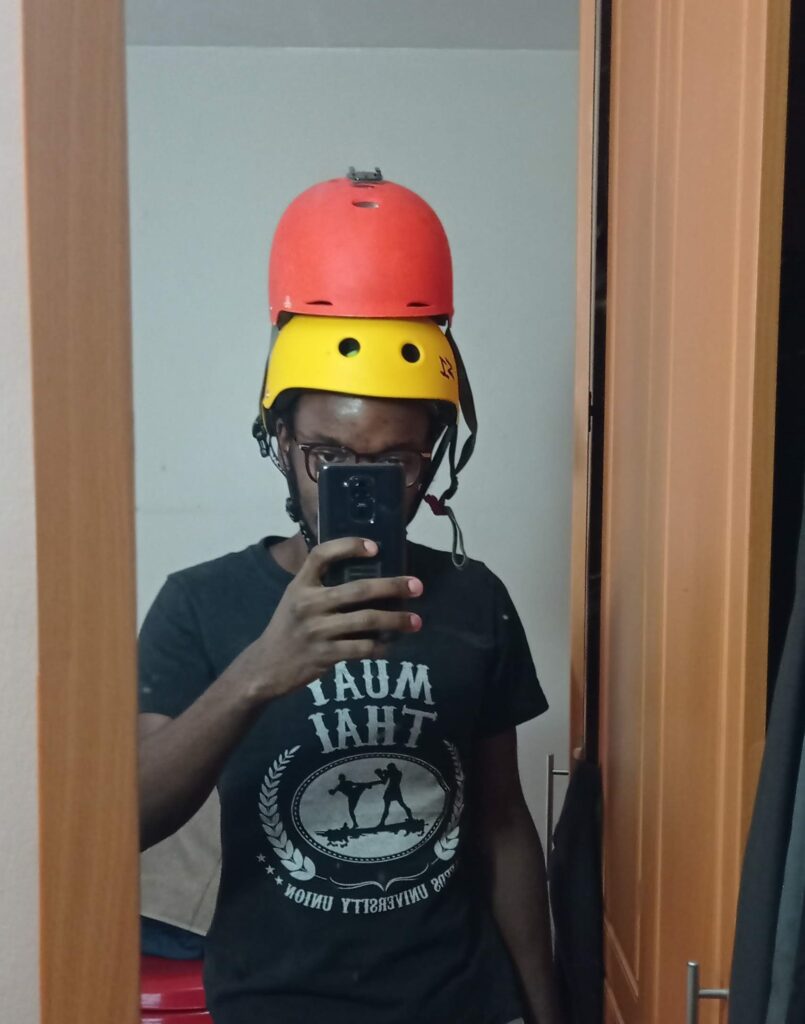 Big thanks to all my patrons for the support – Jed, Mowgii, Jan, Jay, Owen, Samil, Daniel, Alex, Kasajja, Leah, Helge, DeLacoste, and Justin. I couldn't write articles like this without you guys' support.